Explore Online Resources:
Explore related online resources for support and education from these great organizations featured below! Have more questions? Contact us and let us know how we can help.

Autism Society of America
The Autism Society of America is a comprehensive online resource for individuals with autism and their families. It provides a wide range of information, support, and resources on various aspects of autism spectrum disorder. The website features articles, guides, and toolkits covering topics such as diagnosis, early intervention, education, employment, and advocacy. It also offers a directory of local chapters and support groups, facilitating connections and networking among individuals and families. The website provides information on upcoming events, conferences, and webinars related to autism. Overall, the Autism Society of America website serves as a valuable hub for information, support, and community for individuals with autism and their families.
Visit Website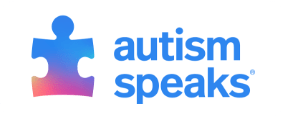 Autism Speaks
The Autism Speaks website offers a parent's guide to autism, providing valuable information and resources for families. The guide covers early signs of autism, the diagnostic process, treatment options, and practical tips for daily living. It aims to support parents in understanding and navigating their child's autism journey. The website also provides additional resources for further support.
Visit Website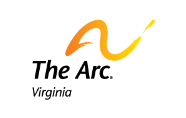 Medicaid Waivers
This webpage provides an introduction to Medicaid waivers, which are programs that offer additional services and support to individuals with disabilities. It explains how waivers work, the eligibility criteria, and the types of services that may be available. The webpage aims to help individuals and families understand the options and resources available through Medicaid waivers.
Visit Website

Project Lifesaver
Project Lifesaver is a program designed to enhance the safety of individuals at risk of wandering, such as those with autism or Alzheimer's. Participants wear a small tracking device, and if they go missing, caregivers can alert local law enforcement who use specialized equipment to locate them quickly. The program provides peace of mind for caregivers, reduces search time, and has a high success rate. Project Lifesaver collaborates with law enforcement and offers training and ongoing support. It is widely implemented and has proven effective in safeguarding individuals prone to wandering.
Visit Website

VCU Autism Internet Modules (AIM)
The Autism Internet Modules (AIM) website provides helpful information and training on autism. It covers various topics like characteristics, assessment, interventions, and strategies for supporting individuals with autism. The website is user-friendly, with interactive modules that include videos and activities. The content is based on research and updated regularly. AIM is a valuable resource for teachers, therapists, parents, and caregivers to gain knowledge and practical skills in supporting individuals with autism.
Visit Website
Quick Links Let's Talk.
Let us know how our team can help support you! Contact us with any questions or to apply for services in Virginia.
Contact Info
Follow us on Social: